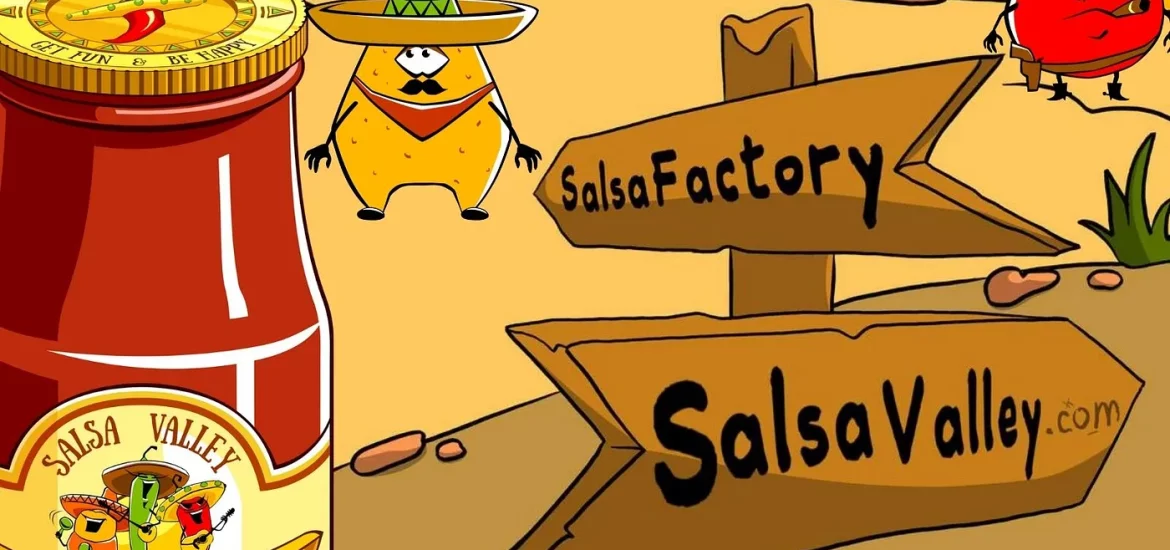 Now Salsa sauce has its own cryptocurrency — Salsa Token
This is some kind of madness related to the growing popularity of NFT and meme-tokens! Now one of the most popular HOT sauces in the world has its own Salsa Token and the Salsa NFT series A team of crypto-enthusiasts and fans of hot Mexican sauce decided to further popularize the famous sauce in this […]
This is some kind of madness related to the growing popularity of NFT and meme-tokens!
Now one of the most popular HOT sauces in the world has its own Salsa Token and the Salsa NFT series
A team of crypto-enthusiasts and fans of hot Mexican sauce decided to further popularize the famous sauce in this way and please the fans of meme-tokens with a new cool coin.
To promote Salsa Token and Salsa NFT, the creators released the animated series "Salsa Valley Stories" (similar to Silicon Valley, but about cryptoinvestors. The heroes of the meme-film are well-known real cryptoinvestors, who in Salsa Valley have the appearance of ingredients from the composition of salsa sauce: tomatoes, peppers, lime, etc.

Watch the full episode on Salsa Valley ▶️
For more news from Salsa Valley, see " Salsa Valley News — Meme News About Cryptocurrency". The articles perform the real news of cryptocurrencies through the characters of the Crypto Valley.
Also, on the site, fans of memes can create their own cryptomemes using the Salsa Generator of Memes.
The site has a special section with Salsa Sauce recipes from the project's ambassadors.
What is a Salsa Token?
Salsa Token is a smart-contract created on the popular Binance Smart Chain platform. According to legend, local entrepreneur Don Jalapeno found a diary of Albert Einstein in his attic, which contained the formula of an eco-friendly cryptocurrency — "Be Pepper", which Jalapeno used to create his own Salsa Token coin. For transactions in this cryptocurrency, it is enough to eat only two spoons of salsa sauce. (Proofs)