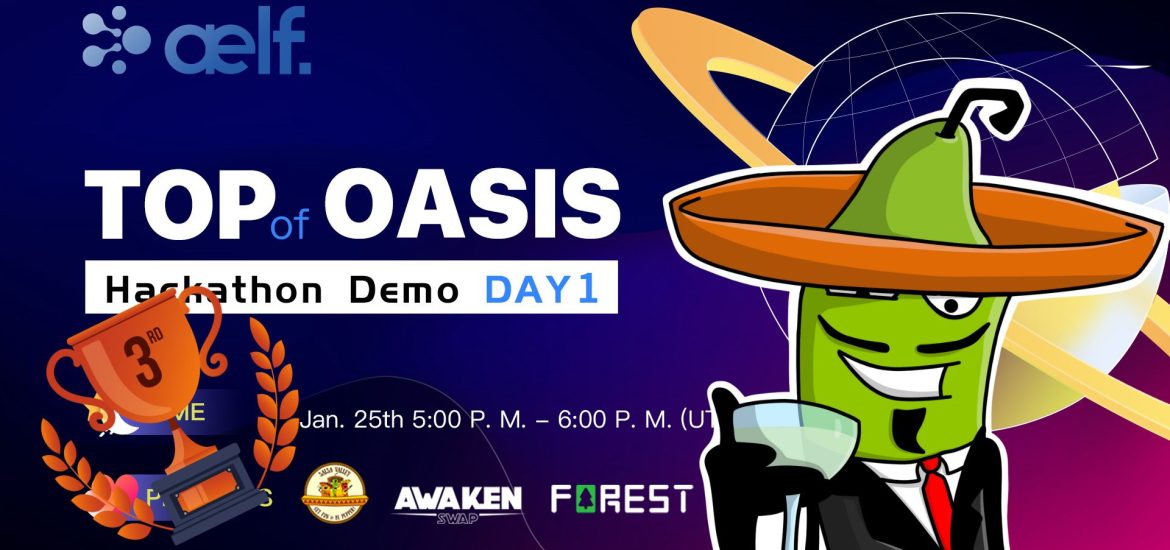 Salsa Valley Team Extends Heartfelt Thanks for High Marks at the TOP of Oasis AELF Metaverse Hackathon
February 28th marked the triumphant conclusion of the AELF blockchain hackathon — Top of OASIS, a collaborative event launched by AELF and DoraHacks. The Salsa Valley team is elated to extend their heartfelt gratitude to the esteemed judges and aelf for the high marks and the impeccable organization of the hackathon. The event, under the […]
February 28th marked the triumphant conclusion of the AELF blockchain hackathon — Top of OASIS, a collaborative event launched by AELF and DoraHacks. The Salsa Valley team is elated to extend their heartfelt gratitude to the esteemed judges and aelf for the high marks and the impeccable organization of the hackathon.
The event, under the theme of Top of OASIS, witnessed a deluge of registrations from nearly 100 technical teams worldwide!
The Salsa Valley team is honored to be among the distinguished winners (👉 3 place) and is eager to contribute to the construction of Aelf's prosperous, healthy, and secure ecology. The generous bonuses and direct donations from voting users, will significantly bolster the team's endeavor in furthering technological innovation.
The Salsa Valley team is also thrilled to obtain the Aelf exclusive honorary series NFT [Arcane], a prestigious recognition that entitles important rights and interests to developers.
The Top of OASIS hackathon has been a beacon of opportunity for global developers to enrich the Aelf ecology. The Salsa Valley team is committed to leveraging the generous funds, technology, and market resources offered by aelf to polish their expertise and contribute meaningfully to the Aelf ecosystem.
In conclusion, the Salsa Valley team would like to reiterate their profound gratitude to the participants, judges, and sponsors for their unwavering support, help, and trust throughout the event. The team eagerly anticipates the aelf 2022 spring hackathon and is geared up for new explorations and upgrades in the forthcoming geekfest.
Once again, thank you Aelf and the esteemed panel of judges for this incredible opportunity and honor.